Juggling Styx, Juggling Equipment, Juggling Toys, Juggling Information, Juggling Tricks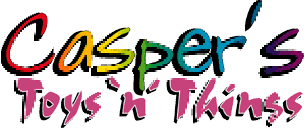 The Home of the Ultimate Juggling Sticks!


We love to share the experience of Juggling Styx with Everyone. Juggling Styx is not just fun, it has many other benefits such as developing balance and coordination.
In 1995 our mission began to design and manufacture professional quality Juggling Styx set that everyone can play. After checking out all the competition, we found that other styx were either too expensive, too difficult to play, or the quality was so poor that they broke in a short period of time with no warranty. We are dedicated to making high quality toys at an affordable price and everything is covered with our "Lifetime Guarantee"
| | |
| --- | --- |
| The first Juggling Styx we made did not have fringed ends. When we tried to teach others we found that it was difficult to teach people who had never tried before. After experimenting with many different designs, the rubber fringed ends were found to be superior for teaching new players. Intermediate to advanced players also reported they could do even more tricks than before. | |
| | |
| --- | --- |
| When we decided to start manufacturing styx with the fringed ends, we also continued to manufacture the fringeless model for advanced players that either learned on a fringeless set, or wanted a challenging set of styx to add to their collection. We called the fringed styx the "Beginner's Style Styx", and the fringeless model the "Professional Style Styx." Today the same models are made, but we call the fringed set the "Ultimate Style Styx" because they really are for intermediate and advanced players, while also being the easiest to learn on. The fringeless model is now more appropriately named the "Expert Style Styx." | |
| | |
| --- | --- |
| | After teaching thousands of people how to play Styx for the first time we knew we had found the answer. The "Ultimate Style Juggling Styx" have the durability and the control that was once a dream. We have played these with others at many events across Alaska, including many years at the Palmer State Fair. |
| | |
| --- | --- |
| So many people have used our Styx and have reported benefits we never even thought of when we originally set out to share them with the world. Uses such as excercise (yes people made routines to do daily with music), performances, social tools, education, relaxation, stress relief, developing hand-eye coordination, enhancing balance, meditation, concentration, intimidation, and lets not forget our favorite....... FUN! We have found that the more tricks and uses we share with others, the more they share back. Our "Trix and Tipz" portion of our website was made to teach people new tricks on their Juggling Styx. Today it includes many other types of juggling tutorials for other types of toys such as balls and Astrojax. | |
| | |
| --- | --- |
| | If you don't find what you are looking for, you have to see our "Juggling Links" page which has tons of links to all types of jugging information as well as other places you can buy juggling stuff. We even made a handy section with links to many search engines that are useful for anything on the internet, not just juggling! |
| | |
| --- | --- |
| We are dedicated to providing products and services to the world that can make it a better place. The acronym TBOM in our name stands for "T.he B.etterment O.f M.ankind" and we intend to continue to do business in a manner that enforces this. We welcome others that share the same vision and would love to hear from you. You may contact us through our Contact Information. | |





This Site Created and Maintained by Casper's TBOM..
A word about Security Online
Using this web site means you agree with Casper's Terms of Use Statement.
Materials contained in this World Wide Web site are copyrighted
and may not be reproduced in any form whatsoever without express written
permission of Casper's TBOM
Copyright 1995 - 2009 Casper's TBOM All Rights Reserved